Language programs for children and teenagers (7 - 17 years old)
Yes, young students tend to be sponge-like and therefore faster language learners. But do you know how to boost this ability? By making the learning process a real ADVENTURE! Dynamic lessons, new international friends and fun activities… the excitement never ends! Will it be an English and surf course? Or a French and horse riding program? Or how about Spanish and dancing? You decide! What's more, you can also choose to learn more unusual languages such as Japanese or Korean!
Key information
Class size:
Average 12–15
Entry level:
Beginner - Advanced
Why go on a Junior language course abroad?
By enrolling in one of our Junior courses, young learners will:
Learn to communicate in a new language on a daily basis
Make friends from all over the world and thus acquire essential social and intercultural skills
Enjoy fun and active classes taught by experienced native instructors
Have the time of their lives thanks to our carefully planned activity program
Develop a never-ending sense of curiosity and global awareness
More about our language courses abroad for kids and teens
Over 25 years of experience has taught us that children and teenagers require very specific and tailor-made programs. This is why, aside from offering numerous activity choices , we only work with language schools that offer lively and age-adapted lessons; we select accommodation options very carefully and make sure all adults involved are well trained and provide suitable supervision. Last but not least, we guarantee every aspect of our young learners' language courses abroad focuses on creating a fun and sociable environment – the perfect setting to create unforgettable friendships!
Why choose ESL for a Junior language course abroad?
Our vast experience working with young learners has allowed us to develop very specific courses that guarantee active learning in a safe and constantly supervised environment. If you book one of our Junior courses, you will receive the following free services:
An expert adviser who will guide you through the best options for children and teenagers
A choice of accommodation options such as host families or supervised student residences
Support for your travel arrangements – our team is here to offer help with flights, documentation etc.
Personalised and extensive suggestions as to what to combine the language course with – our Language PLUS courses  
Information on our special offers and discounts so as to make sure you maximise your budget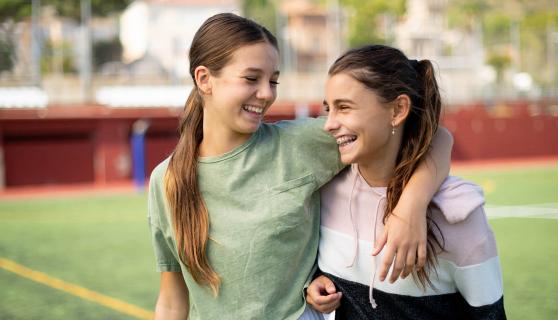 Want to know more? Get in touch and let us fill you in! Alternatively, you can also find more information on our free brochure.
Frequently asked questions about courses for young learners abroad
Do you have further questions about studying abroad with ESL?
Get the best deal for your language stay