Book with confidence
ESL Education offers you the best conditions to realize your study abroad project with the flexibility and guarantees you need to book your course with confidence.
The ESL team members are fully available to give you expert advice and assist you with any query or concern you may have on your current or future booking.
What happens if I book now and then need to cancel?
By booking in advance, you can benefit from special price discounts and guaranteed availability for your preferred programme.
Book now with peace of mind by just adding our "Flex Booking" for GBP 60 to benefit from the following special conditions and guarantees:
Free cancellation up to 15 days before the start of your course
Free advice on medical and cancellation insurance with full coverage (please contact us for more information)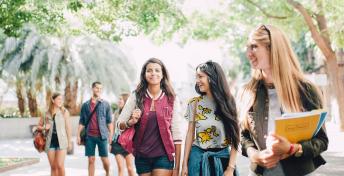 I am interested but I still have some concerns. How can I contact you?
You can phone, e-mail us or request an interview. Our team members are available for online interviews or face-to-face appointments at any of our offices or information days.