Choose the perfect accommodation for your language course abroad
Each school offers a range of accommodation options, providing a rich and stimulating extra-curricular life for every student. We consider that accommodation is a key aspect of any language course abroad. That's why, when choosing our partner schools, we select institutions that can guarantee the same high quality of accommodation as they do for their courses. We take great pleasure in helping you find the type of accommodation that is most suitable for you.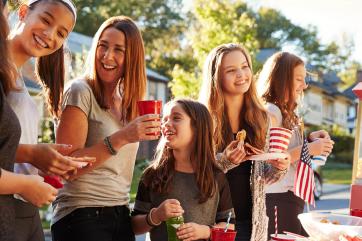 Host family
Host families are carefully chosen by our partner schools and are regularly monitored by student feedback. In general, students with the same mother tongue are not accommodated together, unless requested. Specific requests concerning the host family (children, teenagers, animals, special diets, non-smokers, etc.) are taken into account whenever possible. It is very important to let us know if you suffer from any allergies or medical conditions so that we can inform the host family. Your interests and hobbies are also a factor in choosing the most suitable family for you. Host families generally live near the school. There is no doubt that staying with a family is the best type of accommodation for language studies. Daily contact with the family enables you to practice the language regularly, as well as to further explore the language, customs and way of life of the country. This great experience is an excellent complement to the courses. Friendships are often forged and many students keep in touch with their host families long after their stay has ended.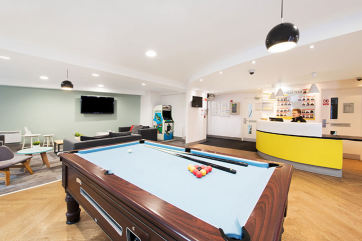 Residential accommodation
Residential accommodation facilities are hotels/hostels that offer very attractive prices because of their links with our partner schools. You will stay with other students as well as tourists and other foreign clients of the school. Residence dining rooms and bars are excellent places to meet people.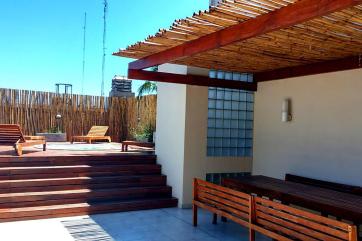 Shared apartment: Comfort and independence
In a shared student apartment, you will stay with other students and/or locals. You will have a single room to yourself and enjoy complete independence, including use of a kitchen, while living with people sharing a similarly independent outlook. This option is very popular in Germany (WG or Wohngemeinschaft) and England (student house), but is also offered in Australia, Canada, Spain, Ireland, Malta, Italy, Austria and Latin America.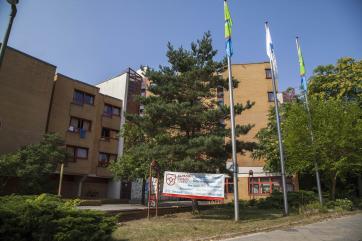 Campus
Ett idealiskt alternativ för studenter som vill njuta av maximalt oberoende. Denna boendetyp är det bästa sättet att träffa andra studenter. Du kan välja eget rum eller (vanligare) tvåbäddsrum och du delar i allmänhet badrum och kök med andra studenter. Komforten på campusboendet beror på den allmänna levnadsstandarden i landet du valt.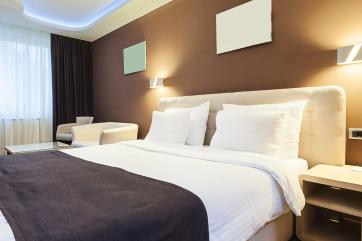 Hotels / apartments
It is also possible to plan a stay in the comfort of a hotel room or a rented apartment. In most cases, our partner schools offer a hotel or apartment reservation service. This type of accommodation is obviously more expensive than the other options.
Courses without accommodation
With ESL, it is possible to enrol for the courses only and make your own accommodation arrangements. If you have friends abroad or wish to take care of your own accommodation, please let us know. You will only pay the price of the course without any supplement. If you are interested in renting an apartment alone or with other students, the best way to do so is to book one of the accommodation plans for the first few weeks, giving you time to make friends and make the necessary arrangements.
 
Deposit
Most partner schools require a deposit if you wish to stay in residence halls or a shared apartment. If this is the case, you will find details of the deposit on our website in the "options/extras" section of each school's price list. The deposit is EUR 170 on average, payable on arrival with cash or credit card, in the same way you would do so if checking in to a hotel. It is refunded upon your departure, provided everything is in order.
Questions people often ask about accommodation
Do you have any other questions about our accommodation options? 
Get the best deal for your language stay