Why choose ESL
With over 20 years' experience organising language studies abroad, we have placed many thousands of students all over the world.
Why choose your next journey with ESL
Top-rated and award-winning agency
Our free and personalised services are consistently top-rated on Google, and 97% of our clients recommend us to their friends and relatives. In addition, ESL is a Lifetime Award winner after being voted Best Agency in Europe 5 times at the ST Star Awards.  
Get the price difference refunded if you find a better deal for the same programme with another agency or directly with the school.  
Free counselling and A-Z services
Our teams are experts in language travel and their experience in the industry is both professional and personal. Our free and personalised services go beyond the pre-departure stage – our counsellors will be at your disposal before, during and after your stay. 
We select partner language schools according to strict criteria – high-quality facilities, small class sizes at a range of levels, great location, first-class teaching and an exciting activities program, among other aspects. We regularly visit partner schools as it is very important for us to maintain a strong relationship with our partners and to keep up with local developments.   
Thousands of student reviews
We systematically gather opinions and reviews from thousands of students who chose ESL to go abroad. All reviews are thoroughly checked to ensure authenticity and are added to our school pages so as to provide future students with first-hand details and facts.  
A wide range of quality accommodation options
Our portfolio also includes a large variety of accommodation types, so we can offer each one of our students the most suitable option. From homestays and student residences to private and shared apartments, all our accommodation types are carefully selected for a comfortable and convenient experience abroad.   
Testimonials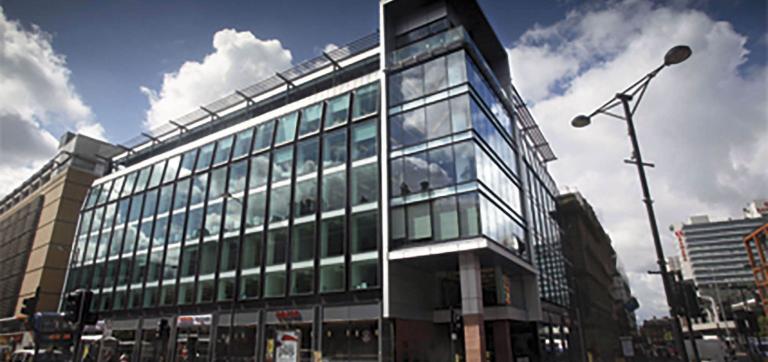 Beverley M.
Kaplan International: English in Manchester
Kaplan was absolutely perfect for me! Of course I attended during special times (covid-19), but Kaplan was a safe place where I felt very comfortable. I was highly satisfied with my host family and the residential area was really nice (nearby park, quiet neighbourhood, etc)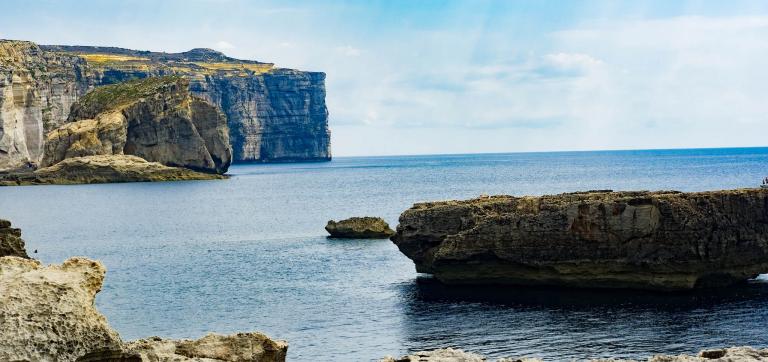 Doreen C.
BELS: English in Gozo
My language trip was a fantastic experience and I consider it a great success. The organization was excellent. The organization within the school was also excellent. The teachers were friendly and motivated. I had a personal connection with them. In my free time my wishes were always met.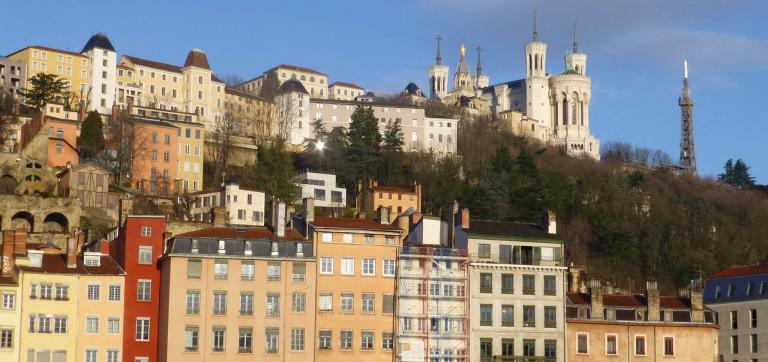 Andrea Monika F.
Alpadia Lyon: French in Lyon
Absolutely amazing, more than satisfactory from start to finish. I was able to walk everywhere, the locations were close to each other. Thank you, I was truly very content with my language stay.
How it works 
Planning your language stay abroad may seem like a rather complex process. Until you leave it with us, that is.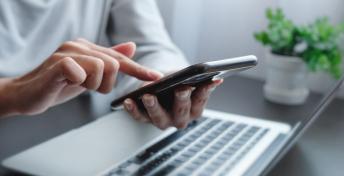 1. Get in touch
Tell us about your goals and your preferences.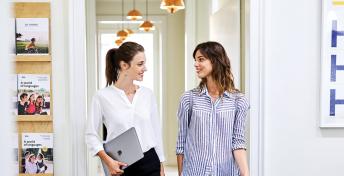 2. Receive our free counselling
We'll provide guidance and recommendations on the destinations, schools, courses and accommodation possibilities that will suit you best.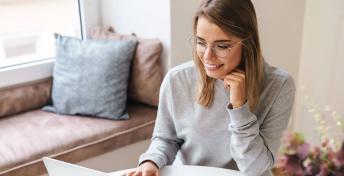 3. Decide
But not alone – that's what we're here for. Once we have a clear idea of what you want, we'll start fine-tuning the details for your stay.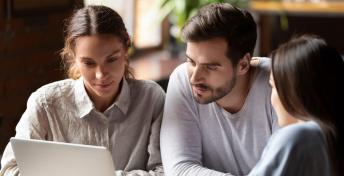 4. Plan
Our expert advisors will accompany you every step of the way to make sure you're all set for an amazing experience abroad.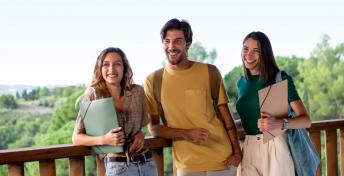 5. Take off
Begin the language stay of a lifetime knowing that we'll be right with you and ready to assist in every possible way – yes, also during and after your trip!
Get the best deal for your language stay