German courses in Freiburg
Great,
1305 Student reviews
It might be a small city, but Freiburg is one of our most popular language study holiday destinations - choose to learn German in Freiburg, and you'll find out why! This beautiful university city is postcard-perfect, and a German course in Freiburg will let you explore each and every inch of the city and its Black Forest surroundings. You'll feel right at home in this green city, and you'll get a true taste of day-to-day life learning German in Freiburg.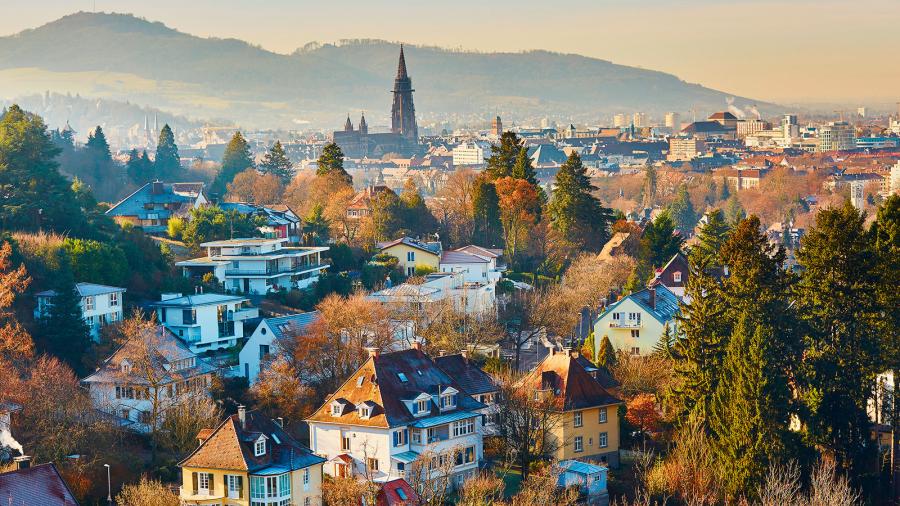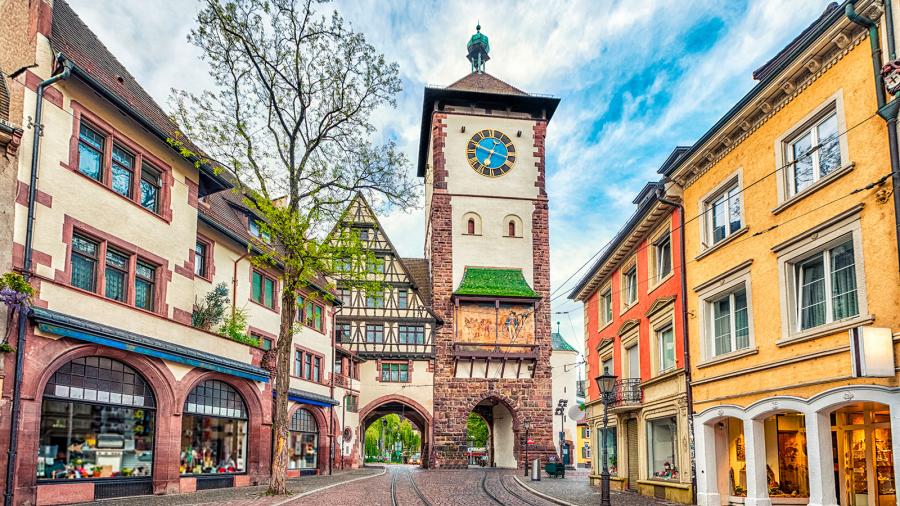 German courses in Freiburg
Freiburg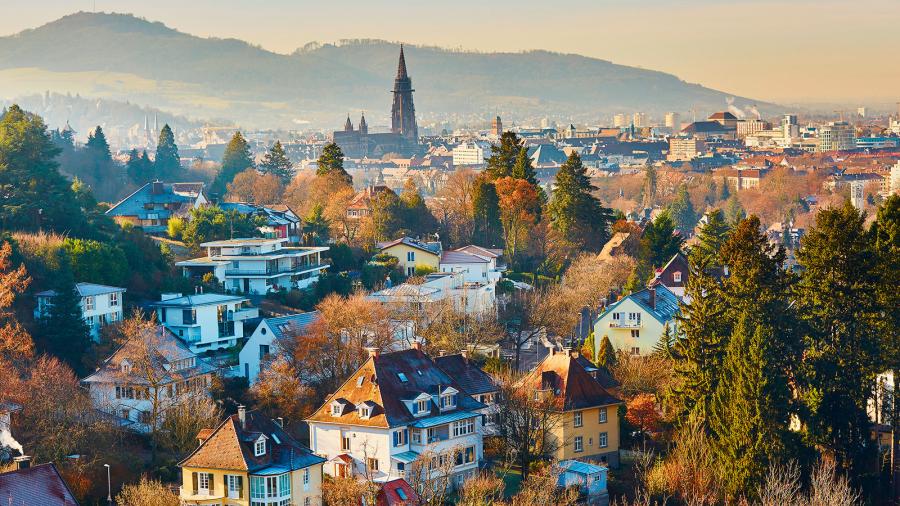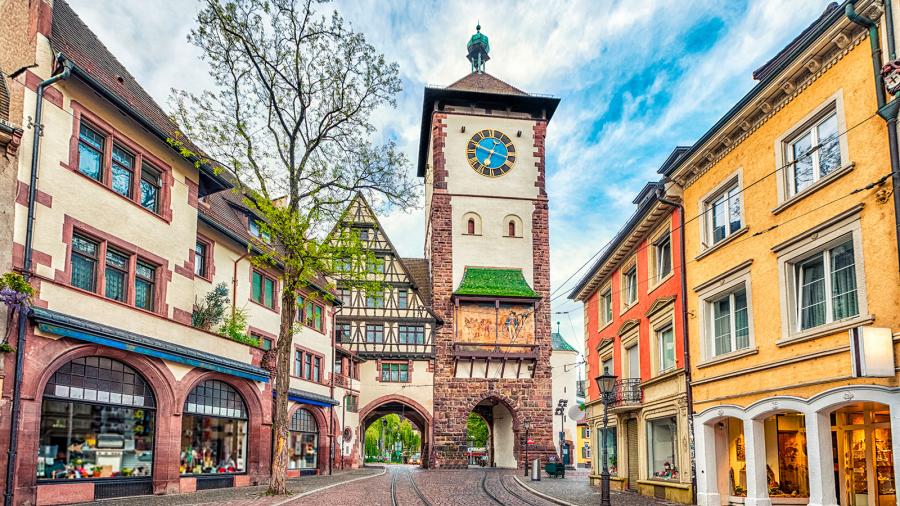 German schools in Freiburg
This quaint and historic town is the ideal place to learn German abroad and truly immerse yourself in the German style of living! Studying German in Freiburg will allow you to converse easily with all the locals, and learn more about the unique culture of Baden-Württemberg. Our partner schools offer a range of courses for all learners, and are located in the centre of the town close to attractions such as the Theater Freiburg and historic Martin's Gate!
Why study German in Freiburg?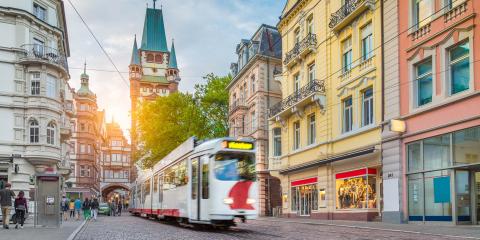 City life
As a small city, Freiburg is the perfect location for students to study German abroad and integrate yourself into the German lifestyle, along with the many other students who come to study at the Renaissance university.
This student city is the perfect balance place to immerse yourself in history, where you can explore Freiburg Münster, the grand cathedral, and take a ride on the Schlossbergbahn, a funicular railway up Schlossberg hill!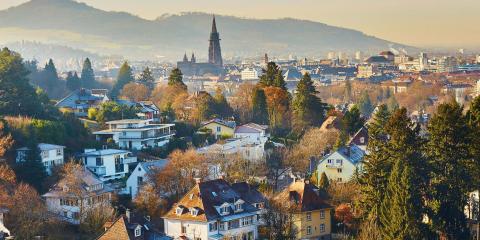 Travel
The crossroads of France, Germany and Switzerland, Freiburg offers plenty of opportunities to explore beautiful landscapes as you learn German abroad while acclimating to a variety of accents!
Nature-lovers will find plenty to enjoy on a German course in Freiburg as the Black Forest is just on your doorstep - the largest lake in the area, Titisee, is only an hour away, and it's possible to visit the Triberg Waterfalls, the highest in Germany!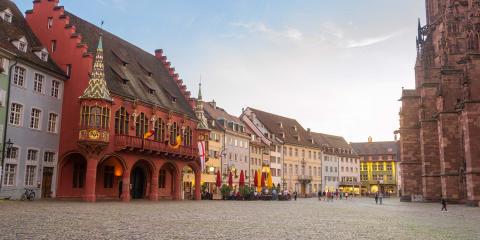 Work
Freiburg is renowned for its innovative approach to green living, with local renewable energy and biomass plants providing sustainable energy for the town and plenty of jobs.
Our partner schools in Freiburg offer the chance to explore internships in the city - contact us for more information about opportunities for internships in Freiburg.
Popular questions about studying German in Freiburg:
Do you have further questions about studying German in Freiburg?
View other popular destinations
See more exciting destinations you may be interested in