English courses in Honolulu
Excellent,
120 Student reviews
The idyllic island chain of Hawaii enjoys mild weather year-round, lush vegetation and breathtaking beaches, so it shouldn't surprise you that English courses in Honolulu are so popular! In this modern and dynamic city, the diverse population of Oahu will welcome you with open arms as you learn English in Honolulu, getting to know the local culture and traditions while exploring the stunning landscapes of the island. As you study English in Honolulu, you'll make incredible memories!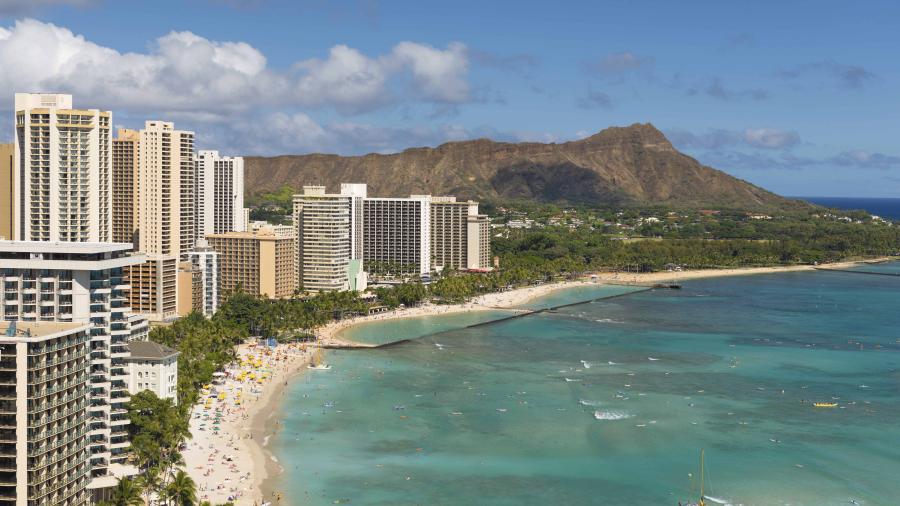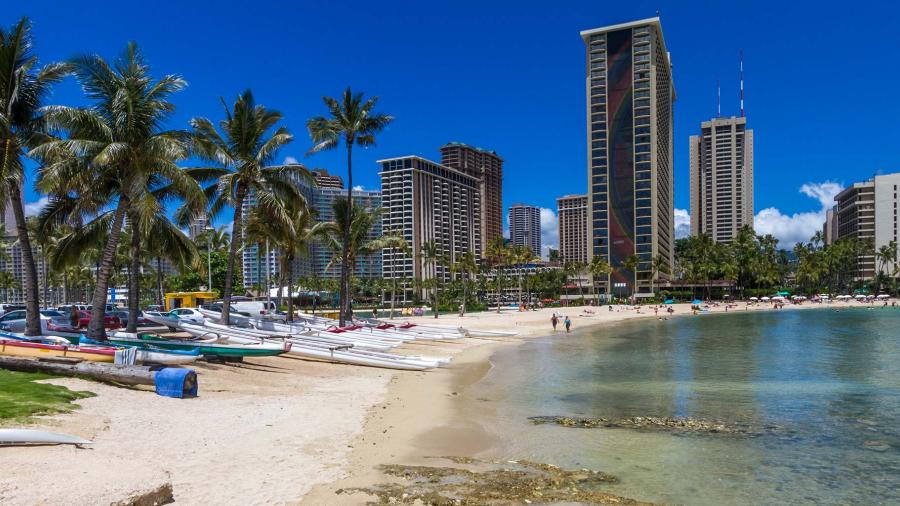 English courses in Honolulu
Honolulu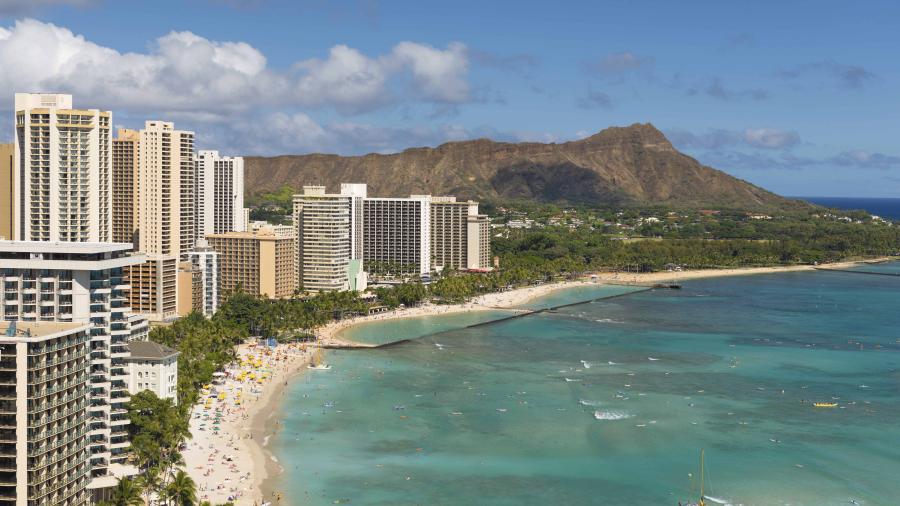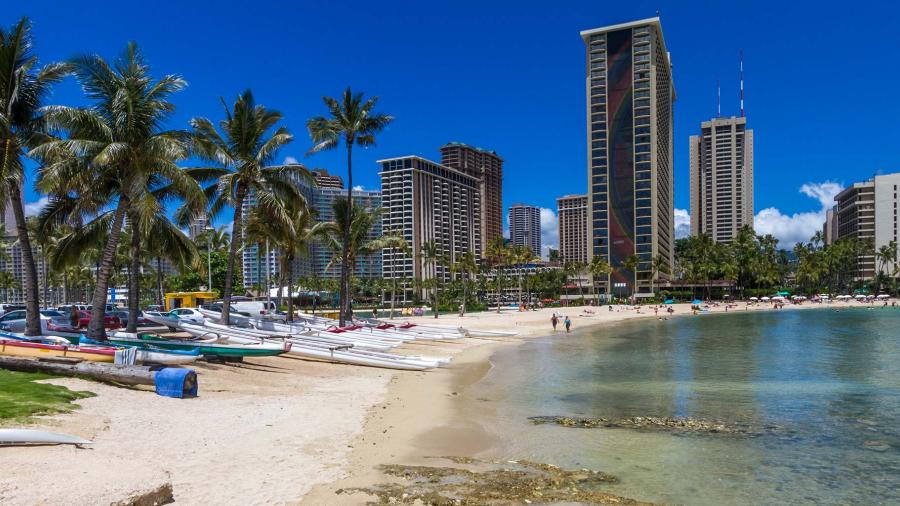 English schools in Honolulu
On an English course in Honolulu, you'll experience the breathtaking natural sights of Hawaii as well as the contemporary culture of Honolulu. At one of our partner schools, you'll study English in Honolulu with other international students, and be immersed in island life, studying just around the corner from Waikiki Beach and Puu Ualakaa State Park!
Why study English in Honolulu?
City life
Get to know the traditional 'aloha' spirit of Hawaii on an English course in Honolulu, where you can go paddleboarding in the sea or explore the vibrant dining options in downtown Waikiki - contact us for more information about living in Honolulu
Visit Diamond Head, an extinct volcano, or soak up the sun on the famous Waikiki Beach and practise your English, cocktail in hand, in the company of your new international friends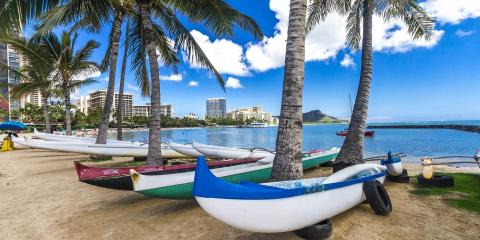 Travel
Located on the island of Oahu, Honolulu is the epicentre of Hawaiian life, but you are also just a short from hop from other outstanding sights on an English course in Honolulu
You might soak up world history at Pearl Harbour, or travel to the eastern side of the island to visit the Valley of the Temples, a stunning mountain park filled with hundreds of temples!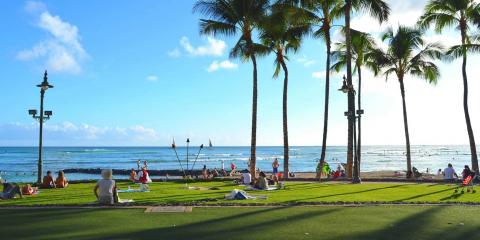 Activities
There are so many ways to spend your time learning English in Honolulu, whether you're looking for fast-paced adventures or relaxation
Take to the water for surfing or diving and discover the beautiful wildlife of Hawaii, or take a hiking tour to explore some of the incredible nature around the island
Popular Questions about Studying English in Honolulu:
Do you have further questions about studying English in Honolulu? 
View other popular destinations
See more exciting destinations you may be interested in