Spanish courses in Cádiz
Excellent,
172 Student reviews
Discover what makes this historic port city so special on a Spanish course in Cádiz! Filled with traditional restaurants, cobbled streets, and historic sights, you'll never tire of wandering this beautiful city as you study Spanish in Cádiz. Learn Spanish in Cádiz and you'll get to explore centuries of history while relaxing on some of Spain's best beaches, making for an unforgettable language study holiday!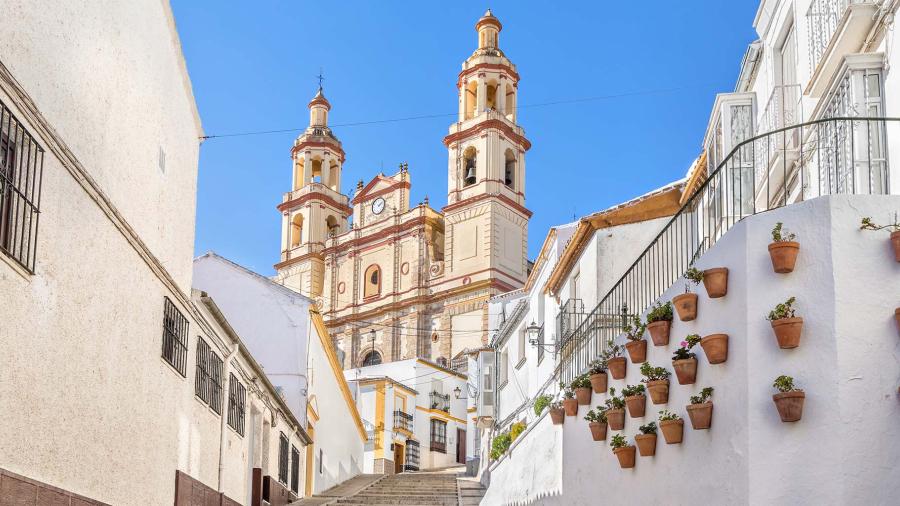 Cádiz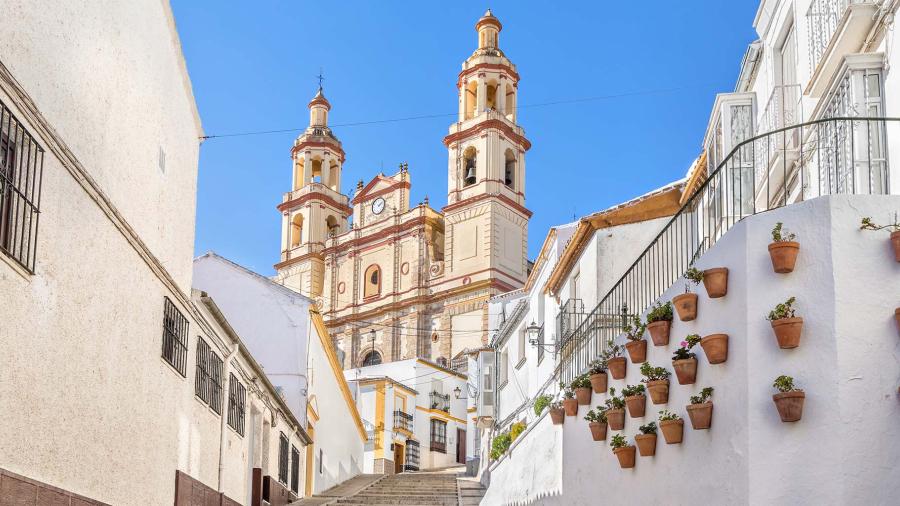 As you eat and sunbathe your way around the city on a Spanish course in Cádiz, you'll discover a history stretching right back to the early Phoenicians and Romans. As well as that, you'll make quick progress learning Spanish in Cádiz thanks to our fantastic partner schools, who will ensure you're immersed in language learning. You'll be studying Spanish in Cádiz in the very heart of the city, close to sights such as Playa Santa Maria del Mar and Catedral de Cádiz.
Why study Spanish in Cádiz?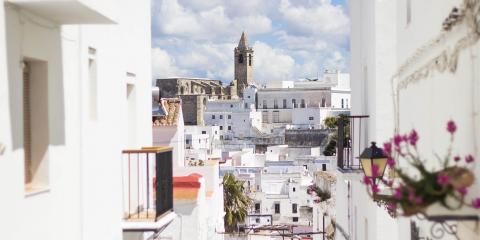 City life
This vibrant city has a fascinating past, and you can discover it all as you study Spanish abroad at the island fortress Castillo de San Sebastian and Cádiz Museum.
Playa la Caleta is one of the best beaches in the city, while you can try the best fish and tapas at Mercado Central - contact us for more information about living in Spain.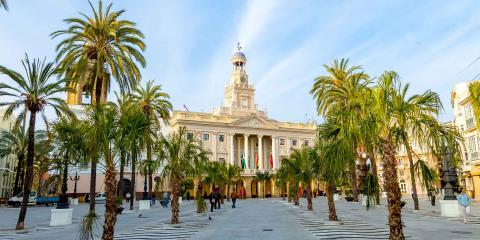 Travel
On the southern tip of Spain, Cádiz is close to sights such as iconic Andalusian towns such as Jerez de la Frontera, famous for its exquisite sherry and incredible equestrian shows.
As you study Spanish abroad in Cádiz, don't miss the chance to discover the beauty of La Suara National Park, where you can explore trails surrounded by dense pine forest!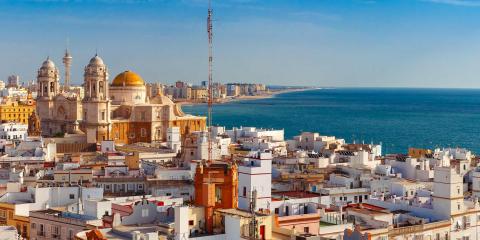 Activities
Cádiz is known for being a lively destination, where on your language course abroad you can try exciting sports like paragliding or jet skiing! 
On your Spanish course in Cádiz, make sure to try the best Spanish cuisine on a food tour, and explore the famed golf courses of the region.
Popular questions about studying Spanish in Cádiz:
Do you have further questions about studying Spanish in Cádiz?
View other popular destinations
See more exciting destinations you may be interested in