Italian courses in Siena
Excellent,
106 Student reviews
An Italian course in Siena will take you on an adventure full of history and good wine! Florence's eternal rival is a medieval city of striking beauty, and as you learn Italian in Siena you'll discover its beautiful squares, famed events, and fantastic museums. The presence of the university for foreign exchange students also attracts people from all over the world who want to study Italian in Siena and become immersed in the unique local culture!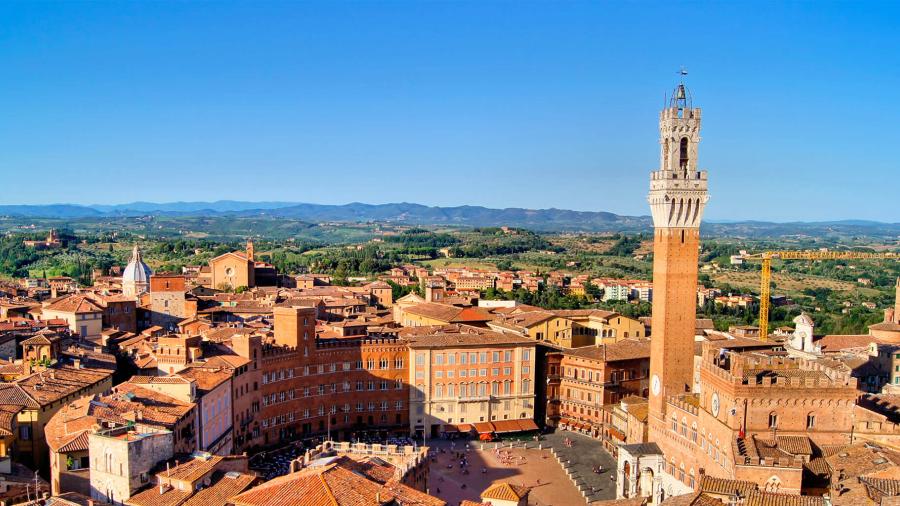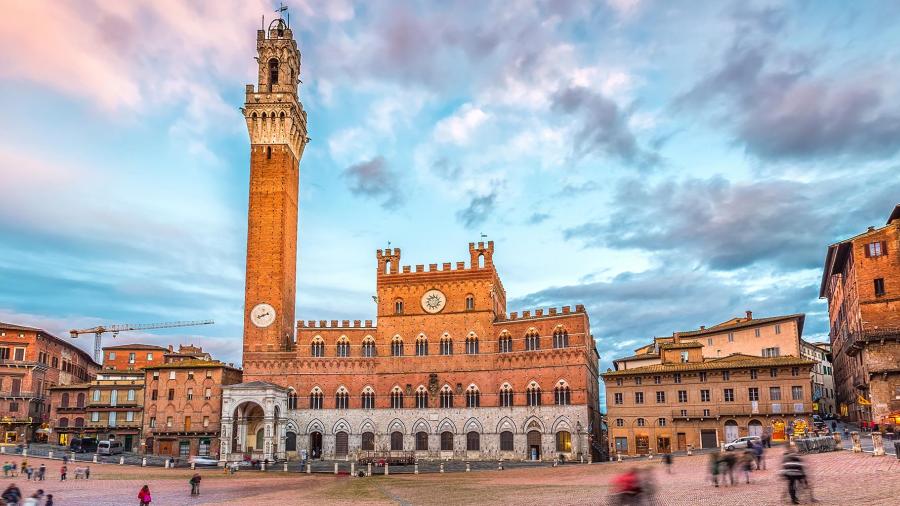 Siena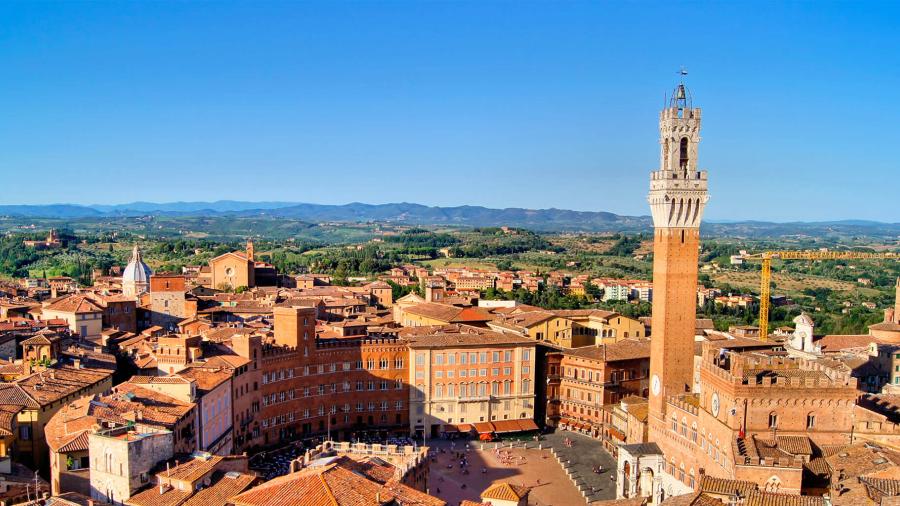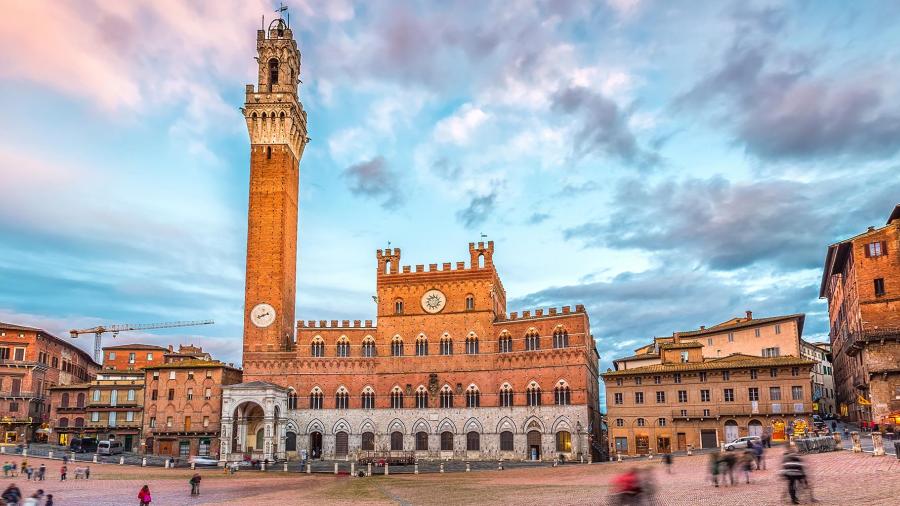 Siena is an outdoor masterpiece filled with monuments, fountains, and churches that put other Medieval Italian cities to shame, and an Italian course in Siena is the best way to experience this incredible city for yourself. As you study Italian in Siena, you'll make fantastic progress as you practice your skills every day in the cafes and museums of the Medieval city centre. You'll also learn Italian in Siena at one of our partner schools in the heart of the town, with our partner schools located just a short walk from Vestri Palace and Santa Maria Della Scala!
Why study Italian in Siena?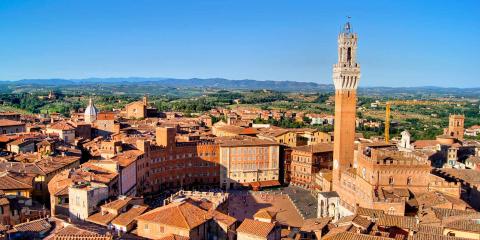 City life
Learning Italian in Siena is the perfect choice for history fans, as this town boasts a wealth of incredible museums and churches, from the Palazzo Pubblico to the Siena National Gallery - contact us for more about living in Siena.
Climb to the top of the Torre del Mangia for incredible views of the city, and when it's time to relax and unwind, indulge in local meats and cheeses accompanied by traditional Tuscan wine.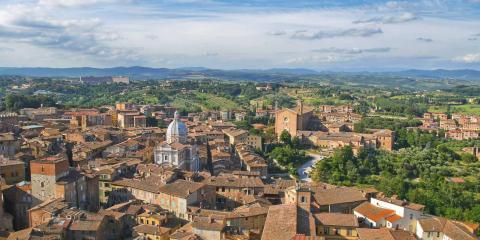 Travel
In the heart of Tuscany, an Italian course in Siena offers you the opportunity to explore more of this incredible region, from hilltop towns like Monteriggioni to the seaside resort of Livorno.
If you're looking for a relaxing day out as you learn Italian abroad, look no further than Rapolano Terme, an ancient Roman town where you can bathe in hot springs!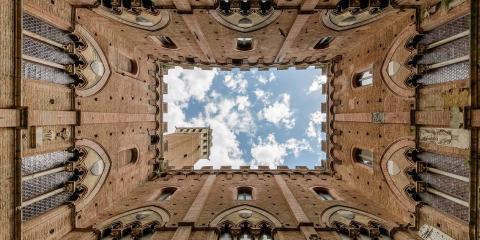 Activities
There's so much to do as you study Italian in Siena, and one of the best activities is taking a mouthwatering wine tour of the region.
To see more of the beautiful countryside, take a Vespa tour of the charming towns and villages around Siena - the ideal way to live the quintessential Italian life!
Popular questions about studying Italian in Siena:
Do you have further questions about studying Italian in Siena?
View other popular destinations
See more exciting destinations you may be interested in