Italian courses in Milan
Excellent,
88 Student reviews
On an Italian course in Milan, the Italian capital of design, you'll discover a forward-thinking city that celebrates modernity while still keeping centuries of tradition intact! Learn Italian in Milan and you'll be immersed in Italy's city of the future, where sophistication combines with creativity, the old blends in perfectly with the new, and, of course, the culinary experience is sublime. Choose to study Italian in Milan and experience the history and culture of this innovative city!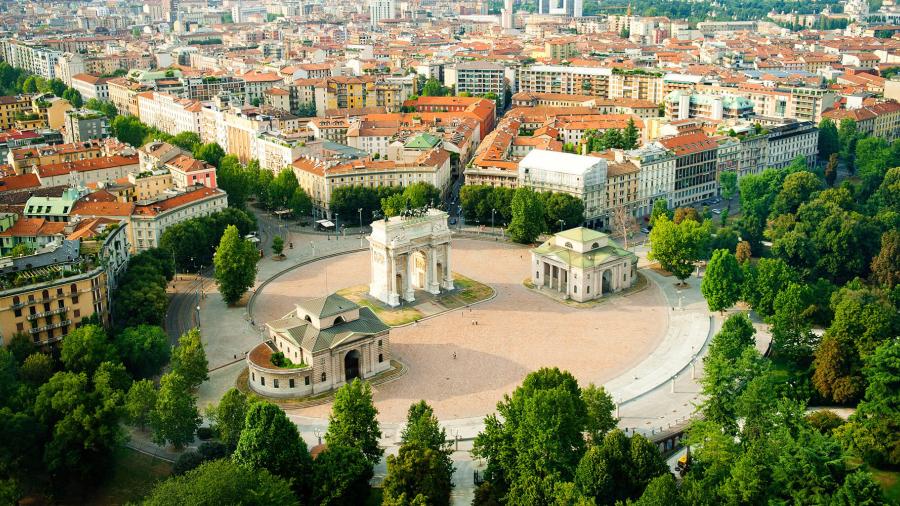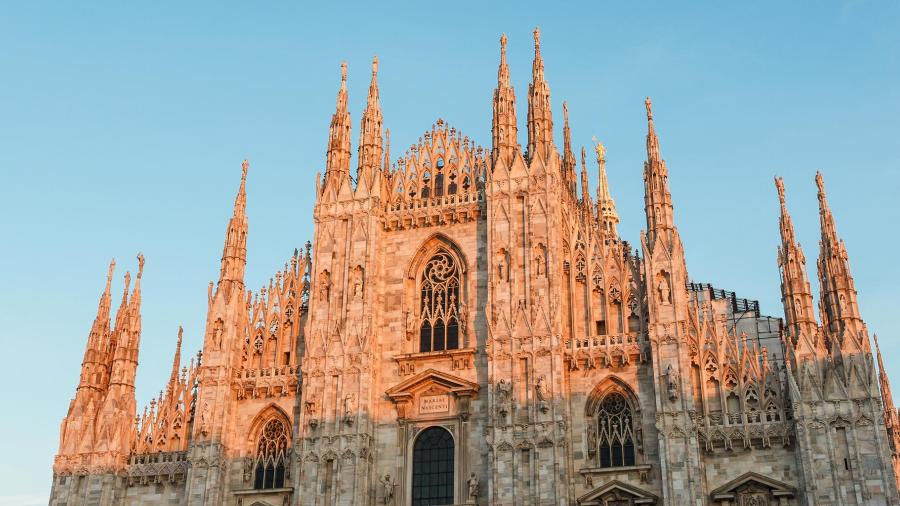 Milan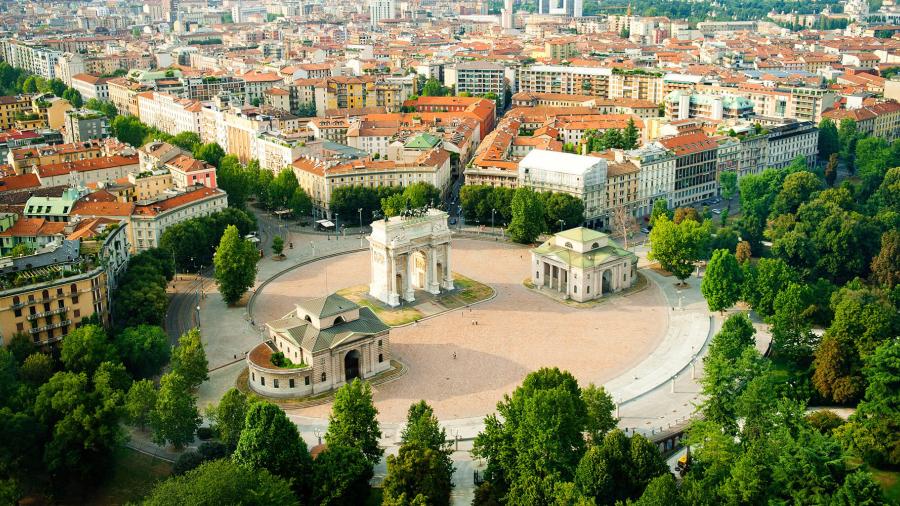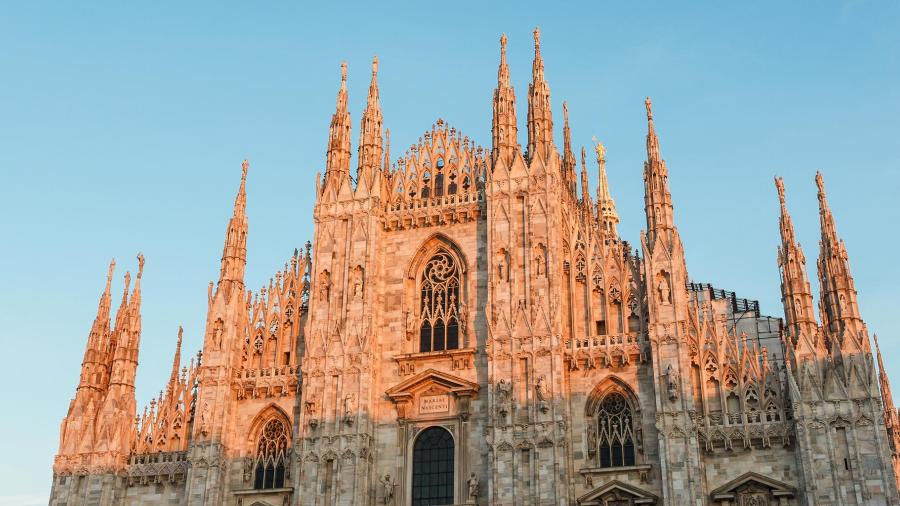 Italian schools in Milan
On an Italian course in Milan, you'll learn how to drink espresso in true Milanese fashion, and discover the incredible cuisine of Lombardy. Learning Italian in Milan is also the chance to study in an authentic environment, practising your language skills every day with both locals and other international students joining you on your course. Our partner schools are also located close to the historic city centre, so while you study Italian in Milan you can also explore sights like the Villa Reale and Galleria Vittorio Emanuele II up close!
Why study Italian in Milan?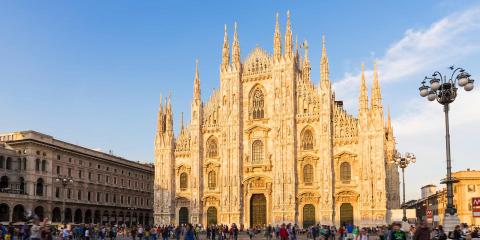 City life
A must-see on your Italian course in Milan is the incredible Milan Cathedral, but it's also worth visiting the Church of Santa Maria delle Grazie, where you can see Leonardo da Vinci's famed Last Supper!
Known as the home of high-end culture, as you learn Italian in Milan you can experience the incredible restaurants, trying delicacies such as Risotto alla Milanese and polenta.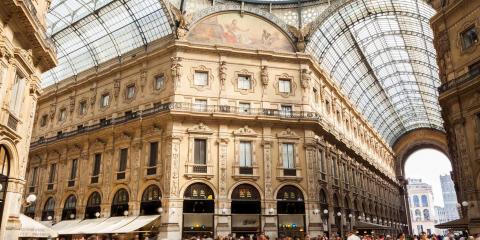 Travel
In the heart of Lombardy, an Italian course in Milan is your chance to explore stunning natural landscapes, from Lake Como to Venice!
For another city experience, take the train to nearby Turin, an incredible lavish city on the edge of the Savoy Alps where you can try the signature drink bicerin.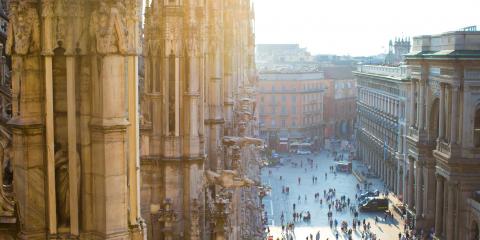 Work
Known as a centre for fashion and finance, there are no end of opportunities for professionals learning Italian in Milan, including at companies like BNP Paribas and Gucci.
Milan is also home to 27 of the world's 100 biggest companies, and our partner schools can assist you with finding internships in the city during your Italian course in Milan - contact us for more information!
Popular questions about studying Italian in Milan:
Do you have further questions about studying Italian in Milan?
View other popular destinations
See more exciting destinations you may be interested in