Language courses abroad for 30+
These courses offer a more mature study environment than a standard adult language course (which is available to anyone aged 30 or over). If you need English mainly for the less formal areas of professional life, as opposed to for a specific professional goal, this course is a great fit.
Key information
Entry level:
Elementary - Advanced
Why take a 30+ course abroad?
Study and connect with people of similar ages and interests and create an invaluable worldwide network
Make quick progress to reach your language goals
Develop an international profile that will allow you to broaden your horizons
Leave your comfort zone and escape your daily routine
Take a busy yet relaxing and fun holiday
What ESL will do for you
Provide you with expert advisors who will help you define your needs and objectives and take you through the whole process to ensure success from the beginning to the end… for free!
Offer you the best rate for your language course abroad – if you find a better price at another agency or directly with the school, we will refund you the difference
Inform you of our special offers in order to get the very best out of your budget
Book your accommodation after you've decided among a wide range of options
Help you organise your travel arrangements
Assist you in obtaining a visa by providing you with all necessary documents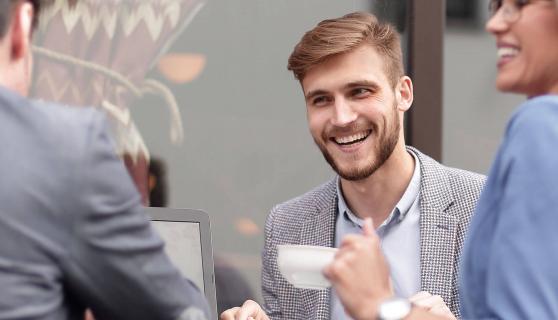 Want to hear more about what we can do for you? Reach out to us for more information, you'll be under no obligation to book! If you'd rather read more about our courses and destinations, don't hesitate to ask for your free brochure.
Frequently asked questions about courses for 30+ abroad
Do you have further questions about studying abroad with ESL?
Get the best deal for your language stay