Course Plus sport: Language courses abroad
Sport is the perfect complement to language learning. After the morning language classes, there's nothing more stimulating or relaxing (this is up to you!) than exercising in the great outdoors. Moving, running, swimming, riding, gliding… sport is the best way to refresh body and mind!

A great thing about sport is the integration factor: physical activity helps you enjoy the natural landscapes, become one with nature, experience each moment of your trip more intensely and see things from a different angle. Even better, sport allows you to meet other likeminded locals and other students as well. This is the perfect opportunity for speaking the language you're studying in a natural setting.

With ESL, there are countless possibilities to combine sport with language classes abroad. Here are a few options among our range of Course Plus Sport courses: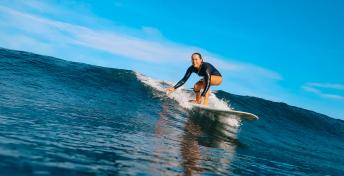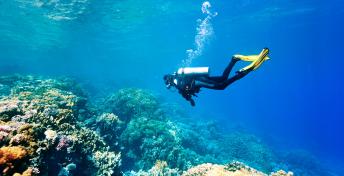 Course Plus Diving
Discover the aquatic treasures of Bocas del Toro (Panama), Nerja (Spain) or the Gold Coast (Australia): simply dazzling! After your English classes, enjoy the world of underwater silence…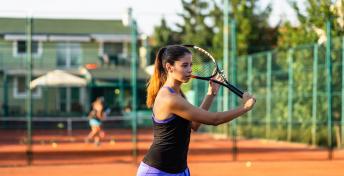 Course Plus Tennis
Whether you're a fierce player or passionate spectator, tennis can be as thrilling on the courts as from the bleachers. Play tennis in combination with English classes on the Gold Coast (Australia) or in Nerja (Spain), attend world-class competitions in New York, Melbourne or Paris. There are many other destinations where you can practise tennis alongside your studies: pick one and keep a balance between intellectual and physical activity.
Course Plus Ski/Snowboard
More than a sport, skiing and snowboarding is a lifestyle. For many amateurs, a holiday in the mountains is the peak of pleasure. With ESL and its choice of destinations all over the world, you can practise winter sports throughout the year. From Canada to New Zealand, discover our selection of traditional or lesser known destinations around the world to learn a language while skiing or snowboarding.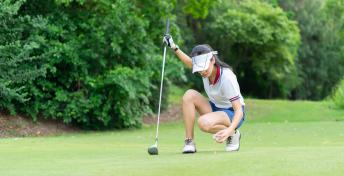 Course Plus Golf
Our Language Plus golf programmes are mostly offered in English-speaking countries. In England, English PLUS Golf courses are designed for students enrolled in a Business English course (Devon, Portsmouth). In Australia, the golf option is available in the Gold Coast. English in the morning, fairways in the afternoon... what more could you wish for?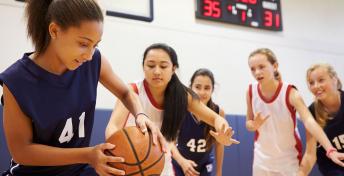 Course Plus for juniors
Horse riding, water sports, football, tennis, golf and many others – check out our sports packages designed for young children and teenagers.
Do you need more information about our Course Plus Sports programmes?
Please get in touch with our team, or download a brochure:
Get the best deal for your language stay